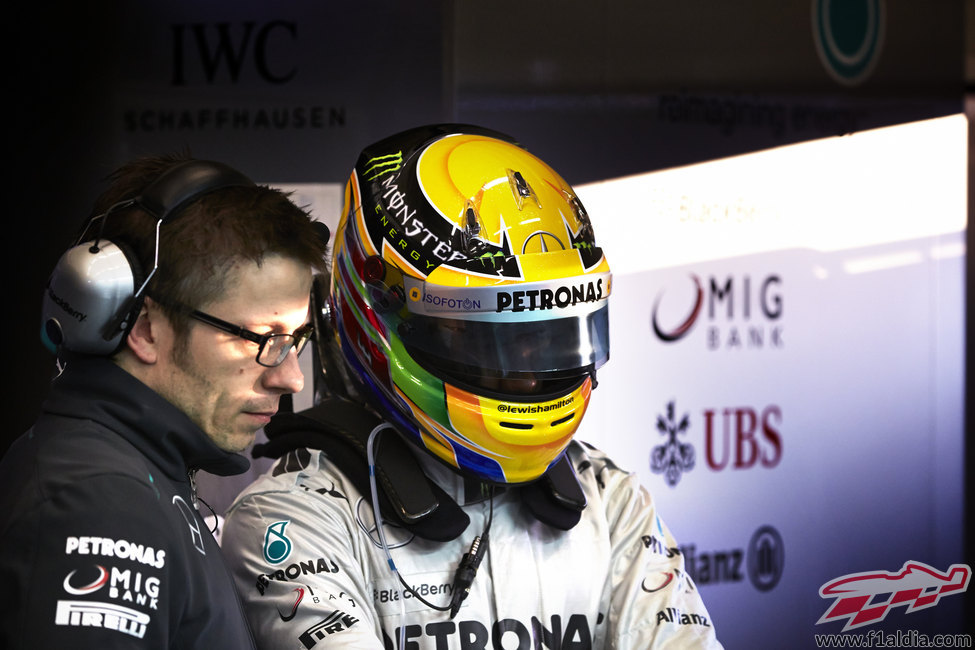 Photo: www.f1aldia.com
Race Engineering is the branch of Motorsport Engineering concerned with the activities of the race weekend. These activities include setting up the car, defining the strategy for the race (tire compounds, how many pit stops, how much fuel, and so on) and also, linking the track personnel with the factory, briefing with the design team to incorporate design changes to the testing plan and debriefing with the driver to generate improvements to the car's handling. This page is dedicated to gather relevant content related to this subject. Here you will learn:

How to plan a practice session and how to design tests and experiments to understand the behaviour of specific parameters
How to setup a race car
How to define a winning race strategy

You can read all the articles on Racing Car Dynamics about Race Engineering here:

Recommended reading on Race Engineering
There are many books with relevant information about the activities of a race engineer. Some of them provide info on how to setup a race car, some of them talk about planning tests and some about race car performance assessment. Here are good readings on the subject:


As new articles on this subject are written, I will add them here in an organized manner, for your better experience.
To be informed as soon as I post, please subscribe to our e-mail list below.

KEEP UP TO DATE
Insert your e-mail here to receive free updates from this blog!